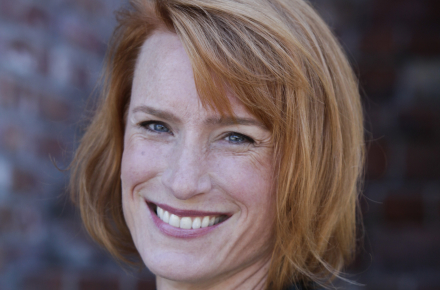 Alison Meyer is a leadership communications consultant and executive coach.
She helps organizations and leaders get unstuck, and pulls them to perform at their highest level. She fosters growth mindset in leaders so that they not only develop themselves, but also create learning organizations. She fosters authentic, impactful communication across people, organizations, and cultures, and infects organizations with possibility and creativity. She meticulously develops processes with clients to tackle challenges and aspire outrageously.
At UC Berkeley's Haas School of Business she is an Assistant Lecturer for leadership communications in the MBA programs and at the Center for Executive Education. As a consultant, she also facilitates, designs and manages workshops in leadership development, employee engagement, change management and coaching through experiential learning.
In her executive coaching practice, she drives individual and team performance improvement. She designs mentoring, peer-coaching and professional development plan programs to increase ownership and organic development within organizations. Additionally, she trains individuals in physical and mental skills to maximize communication. She has a certificate in coaching from the Berkeley Executive Coaching Institute and a certificate in designing learning from the Association for Talent Development. She has coached senior- and mid-level executives from companies such as Google, Facebook, Gumps, The Gates Foundation, Wells Fargo, PG&E, Blue Shield, H-P, Cisco, Salesforce, Apple, Genentech, Novartis, and Sandia Labs.
Prior her career in leadership development, she worked for 8 years in digital media at Apple/iTunes where she helped build the digital content business, and before that had her own consulting practice in accounting and operations for 10 years while also working as a musical theater singer. She lives in Pacifica with her husband Michael, a design executive.